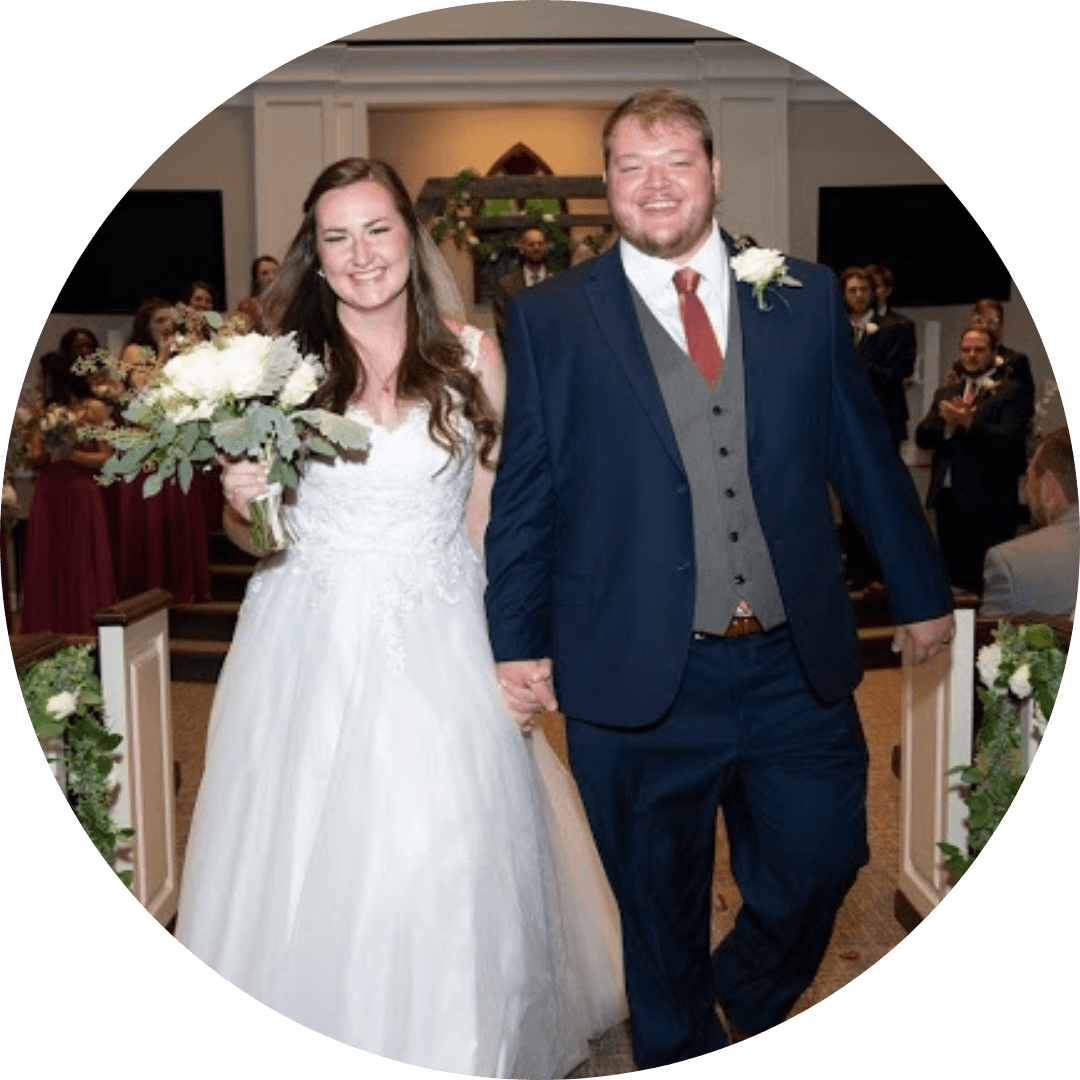 Christian has been a member at Mt. Juliet for several years. Starting in May of 2020, Christian has been our Youth Minister in Residence. He recently graduated from Freed-Hardeman University with a degree in ministry and a minor in Missions. Christian married his wonderful wife, Abbie, in September of 2020.
How I Serve the MJ Family
My service to the family here is specific to the youth ministry most of the time. My true passion is for those younger than me. I fell in love with the Church because of the youth group and the adults who served it while I was in high school. That love then spread to the head of the church, our savior Jesus Christ. The love and support the youth group gave me when I was younger, I want to return to all I come in contact with in this role.
As Youth Minister in Residence, my role is to serve our students in the 6-12 grades. Through the guidance of Philip and the elders here, I perform duties that can serve our youth ministry. I work alongside Philip to plan our class series, events, devotionals, and many other activities for the MJYG. More specifically, I get to opportunity to head up the planning of devotionals and events for our 6-8 grade students. I also teach regularly and lead our teens in other ways. My favorite part of serving in this role is spending time with our teens and helping them get to heaven.
More About Me
I am recently married to an amazing woman named Abbie, who is helping me get to heaven. She is very sweet and is a huge help in encouraging me and so many. She currently helps teach in our children's program and is an elementary school teacher at a school in middle TN. Some of our favorite things to do are to take long walks and spend time talking with one another. One of my favorite things to do is to play games (aletic, video, or board!).
---
Contact Christian